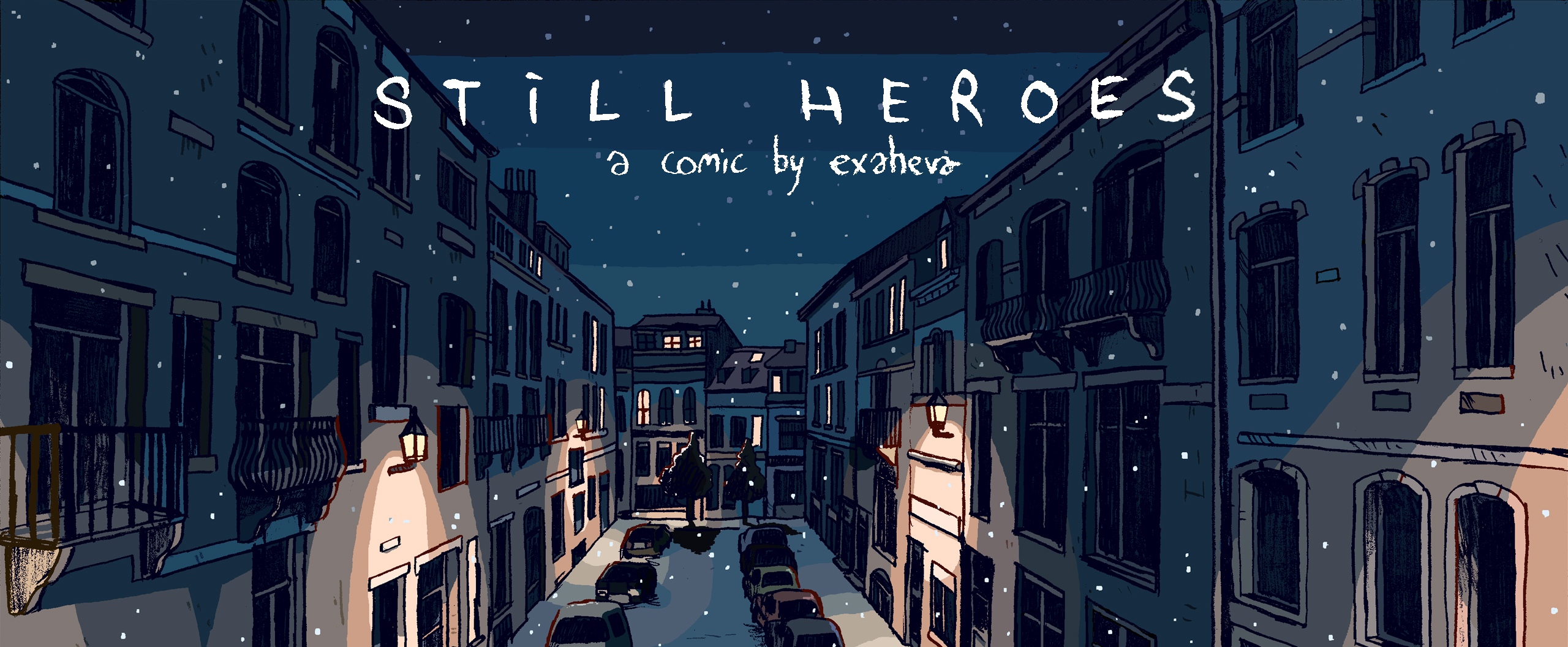 Still Heroes
Still Heroes full release!
---
It's finally it. It's done. Still Heroes is complete and released.

I started this project around end of 2014, beginning of 2015. I thought at the time I would finish it in two years. But I didn't. Then I had no money to continue it, then I won a grant by miracle to work on it one year and yeah... here it is finally.
I had big hope for this project, and I got through a lot of phases about it : love, hate, fear, anger... Now I'm happy it's done and most of all : i'm really hoping you all will enjoy it.
This story is now yours and I hope you'll be gentle with it. I did put a lot of time and effort trying to make a good thing...

Well, I don't have much to say,
cya everyone,
enjoy!
-exa

Files
StillHeroes_1.1_windows.exe
513 MB
Apr 21, 2022
StillHeroes_1.1_windows.zip
520 MB
Apr 21, 2022
StillHeroes_1.1_linux.zip
534 MB
Apr 21, 2022